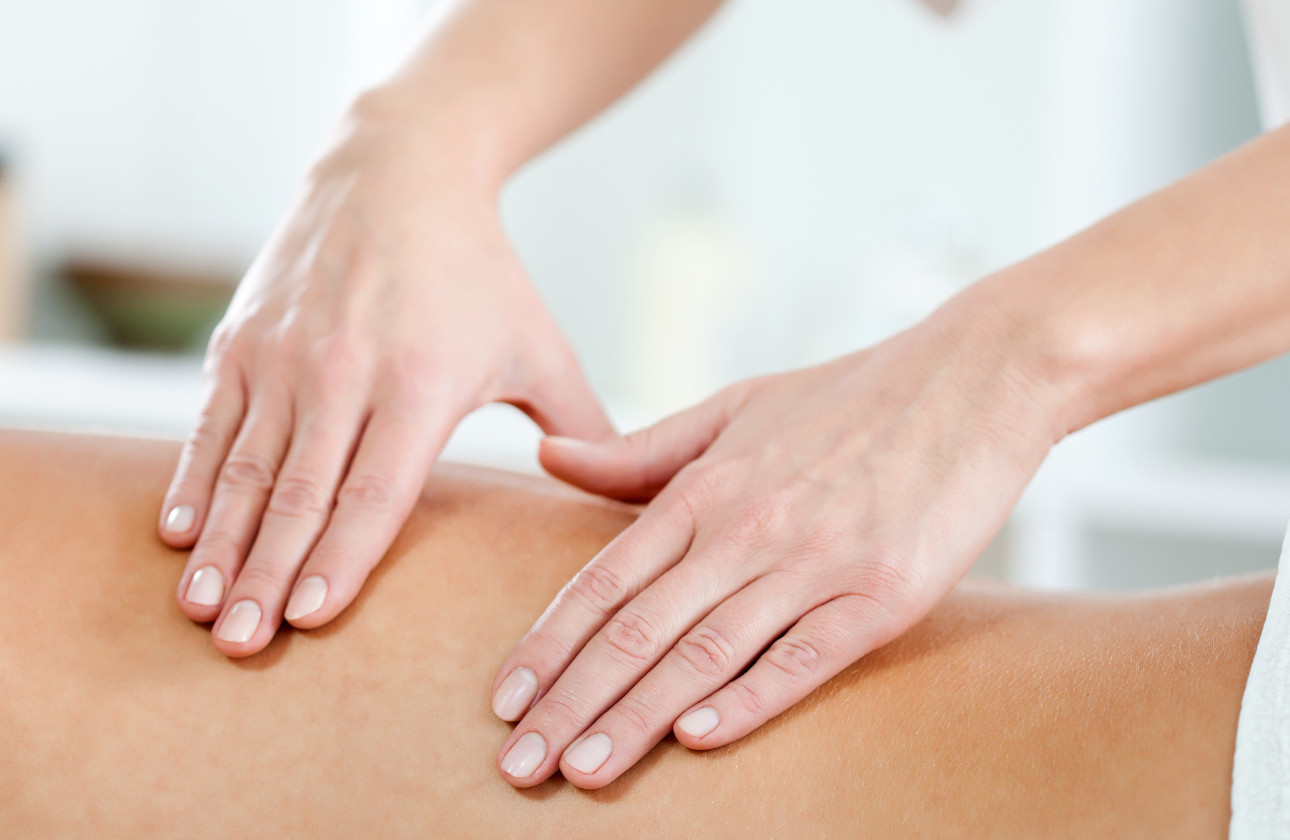 Awareness
After years of experience, the work method we develop is made of personal nuances, rituals, shortcuts; you presume you know everything that there is to know, and you enter a phase of "unconscious awareness", where actions are carried out automatically, without thinking. If we find ourselves in this working condition, we are not able to effectively support new colleagues without risking transferring our "mechanical" knowledge; a structured work method, with specific goals, helps us not to take that chance.
Control
Method helps us to increase control over the market needs, giving us specific working tools to manage our guests' requests, requirementss and expectations at best. Method is knowledge, and knowledge allows us to step out of our comfort zone without losing track of our goal and of the necessary confidence, clarity, and professional competence.
Time
If it's true that time management is a critical factor to success, it is equally true that method helps us. It allows us to offer our guest precision and punctuality, eliminating the risk of getting lost in negligence, which might affect our agenda of appointments. In the world of Wellness and Beauty treatments, it is not so much friendliness that enhances our work, but rather the ability to follow a scientific method and respond to specific needs in a customised way.
Customer satisfaction
In the Wellness sector, guests are satisfied when they have lived an unforgettable experience, when they "feel good" and feel they have indulged their need for health and wellbeing. The work method helps us not to neglect critical steps and, supporting us like an actual operation tool, it allows us to focus our energy on the fundamental aspects of a treatment or ritual.
Profitability
When the operator or team work with a clear, coherent and structured method, they contribute to producing more profit for the company, valuing the equipment, technologies and cosmetics that are used. This allows the guests to recognize more easily the value of the experience they have lived, and to share it by word-of-mouth and by coming back to the place where they get to live it again.
The method of Nuvola Experience
Book of Rituals
We at Starpool, who have been in the Wellness sector for over 45 years, know how important the work method is. That's why, thanks to rich research and thorough testing, we have developed a new actual educational tool to support the businesses that choose our Beauty Care products.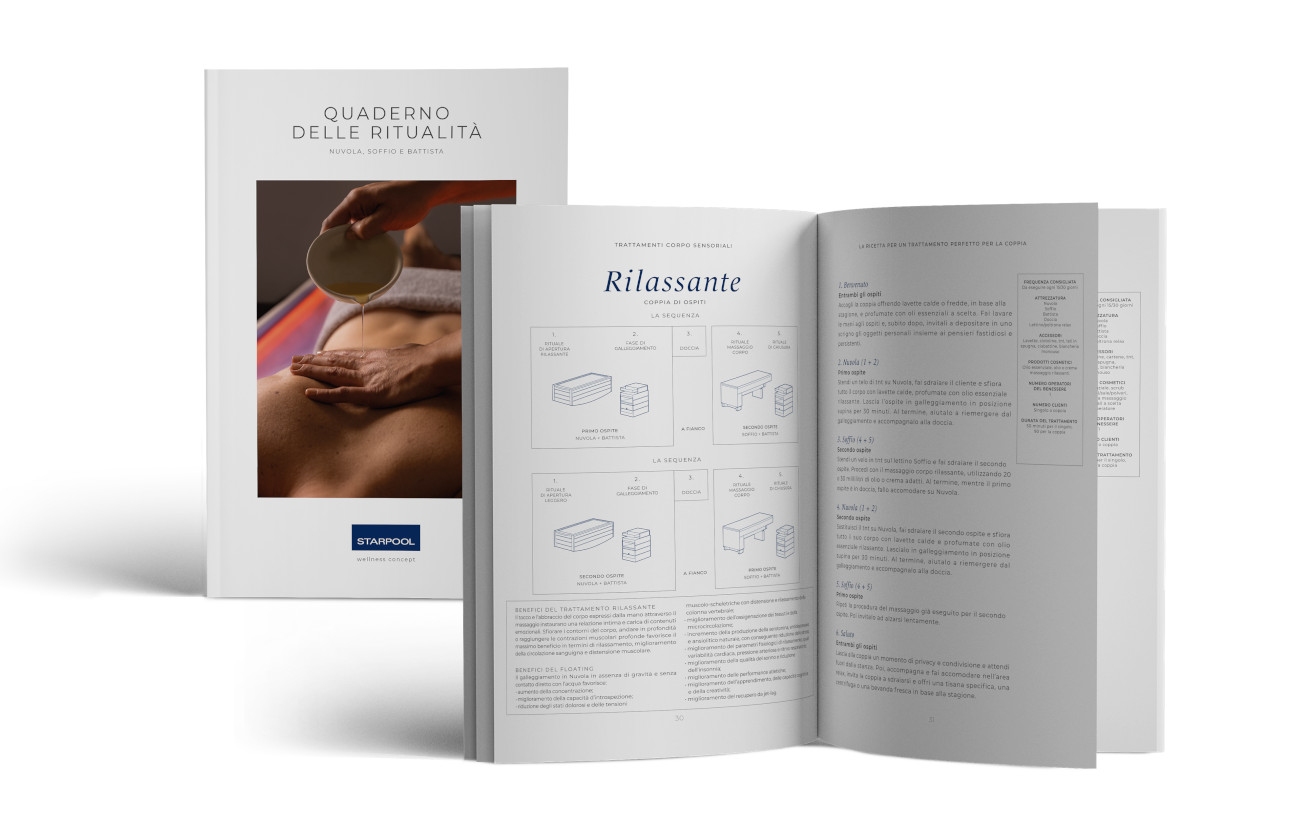 In a simple and brief way, The Book of Rituals presents a series of rituals and skills that make the most of Nuvola, Soffio and Battista, making every session special. These tips do not replace existing massage protocols, but they complete them; the expert touch of the massage therapist is maximized with an experience where beauty and wellness are combined – a "beautiness" experience that is simple and easily memorizable, as well as always unforgettable for the guest.
Contact our beauty experts
Please fill out the form below with your information. All fields marked with an asterisk (*) are required.
Personal data are processed in accordance with this policy (PDF).