Children in the spa
Some useful advice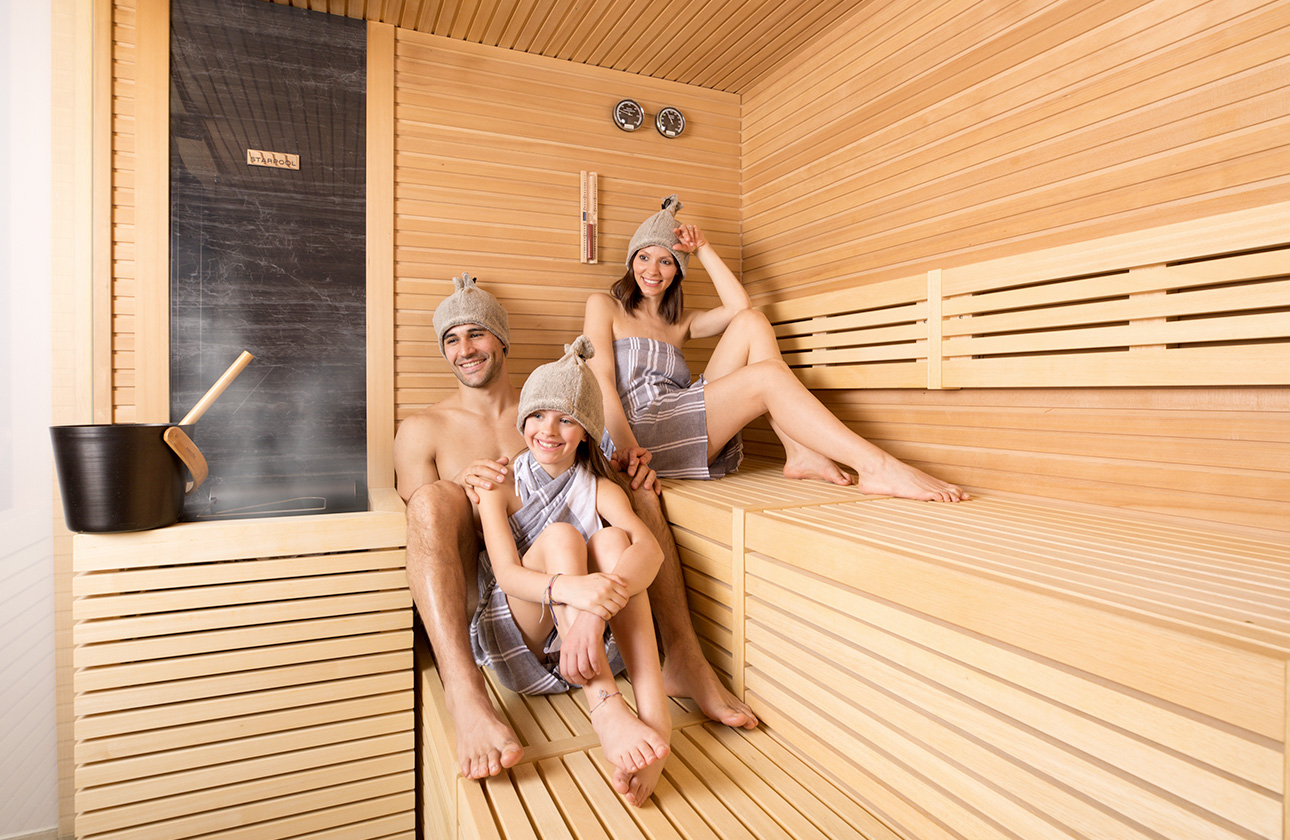 Some rules to let the children enjoy the spa
It's important that:
they are accompanied by an adult;
they have good overall health;
their stomach isn't too full or too empty;
they sit on the lower sauna bench, where the temperature doesn't exceed 75°C;
they do not stay for longer than 3 minutes at the beginning, increasing the time of stay gradually.
The Dry Float Therapy for children
Not just sauna and steam bath: even Zerobody, our innovative dry floatation system to regenerate body and mind can be used by children too!
It has no contraindications or age limits. The body floats over 400 litres of warm water, without the need to undress or get wet.
Why not let them enjoy the experience of the Dry Float Therapy?
It promotes sleep, it's relaxing and fun at the same time. It offers the very young ones teh sensation of being back in their mother's womb, while it favours study and focus for teenagers.