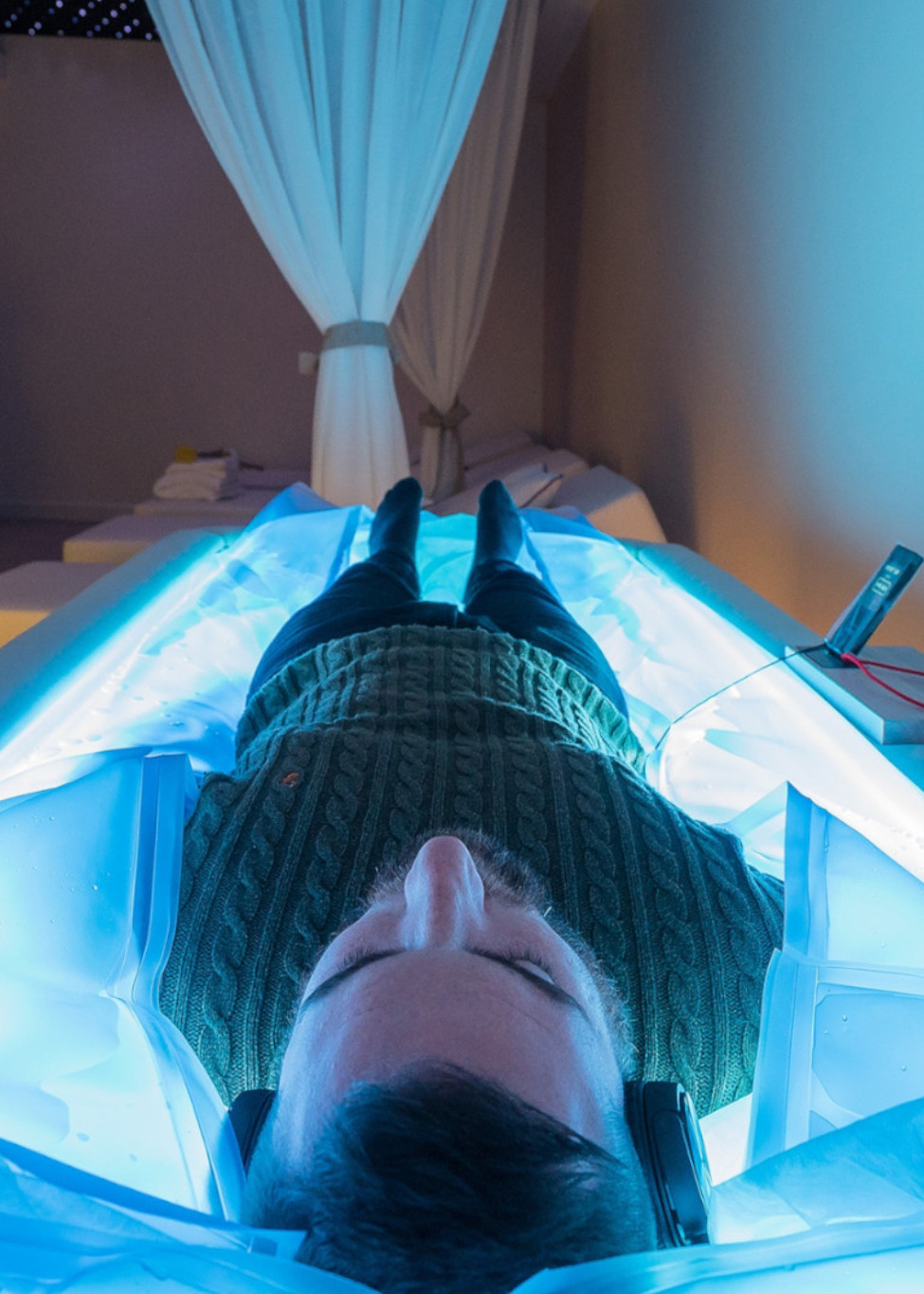 Alma. Karma. Immortality.
Three different rooms for a holistic well-being experience.
"Alma" and "Karma" rooms are dedicated to specific massage techniques to reduce muscle tension and stimulate blood flow. In addition to traditional therapeutic and relaxation massages, you can choose among a wide range of advanced techniques such as:
– Reflexology;
– Hot Stone;
– Prenatal Treatment;
– Ayuverdic Massage;
– Chi Nei Tsang;
– Shiatsu.
All therapists are accredited with the Swiss foundations for complementary medicine ASCA et RME, as guarantee of a reliable and professional service.
"Immortality" is a unique, cosy and private space for the relaxation and regeneration of body and mind.
At Alma Clinique, therapists help you to take some well-deserved time out of your stress cycle. Each massage or treatment helps you to learn a bit more about yourself; relaxing afterwards allows time for you to assimilate the benefits of the session before going back to your daily routine.
This is why this space is available to every client, before or after the massage or medical treatment.
The importance of relaxation
Zerobody Dry Float allows to access an innovative and effective regenerating experience for body and mind: dry floatation, combined with the chrono-therapeutic effects of the surrounding environment, maximises the effects of massages and therapeutic treatments for long-lasting well-being.
At Alma Clinique every client receives a 15-minutes session free of charge after the treatment, to help to absorb the benefits of the session. The complete use of Zerobody Dry Float is included in the VIP program, and is available to everyone against payment of a fee depending on the selected duration of the dry floating experience.
Eva Martinez
Founder, Alma Clinique
"We are happy to be the only ones to have Zerobody Dry Float in Geneva: this gives us an advantage over the other wellness centres. Starpool's experience allows us to offer our patients a new innovative relaxing and stress-relieving experience that they cannot find elsewhere. Many customers have stated that they fell asleep but without knowing exactly when, finding Zerobody Dry Float an actual solution to regenerate body and mind easily and quickly. Also, Zerobody Dry Float boosts the effect of our treatments and is a precious ally to our therapists!"